I've been wanting to make cuff bracelets for forever but oddly enough, I have to be in the right mood to create!
Last weekend I was in the mood to create and I came up with these!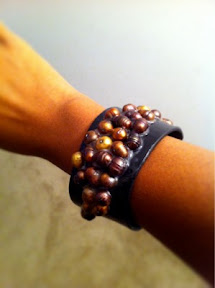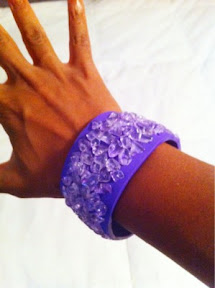 Pics aren't the best quality but you get the idea. I've never made anything like this before, I like the way they turned out! I'm calling these "rough drafts" because I need to tweak some things.
Because I am loving this style of bracelet I'll make more this weekend! Pics to follow :-)
- Posted using BlogPress from my iPhone