It's that time again, weigh day! One way I hold myself accountable is to be completely honest with my journey.
Scale pic 11/1/11
I believe that's up a little over five pounds since the beginning of last month? It could be worse...trust me! Losing 100+ pounds wasn't as difficult for me as maintaining my loss. I haven't been tracking my eating but I have been working out. I know that planning and tracking is even more important than working out. Today I am committing to tracking
everything
I eat for the next 30 days. Good, bad or ugly I'm writing it down!
This just came to me but I now understand that reaching my goal weight was like chasing a
high
(I've never done drugs but I can imagine)! I have to be straight up honest with you when I say, that
high
of chasing my goal weight is gone because once I reached it, the
high
was gone!
I've flip-flopped a few times about what my next goal will be, I still don't really know? I like the way my body looks between 160-165. I like the sexiness of lean muscle too! When I really know...y'all will be the first to know!
I could talk about my workouts and food but I'd much rather share my girls' Halloween pictures now! They are growing up SO fast! I think they were calling themselves Diva Fairy Princesses lol!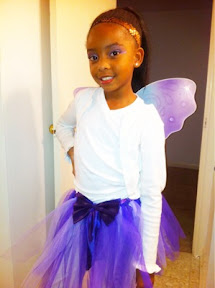 If you haven't already got in touch with me regarding the meet up on 11/12...please do so!!
Houston Healthy Lifestyle Meet Up!
RSVP by 11/5/11 if you haven't already done so!
- Posted using BlogPress from my iPhone