Thanks
Jen
(Just Foolin Blog Designs) for my bangin' new look! My blog needed a facelift and you came
highly
recommended!
I love the fact that my progress is highlighted in my header now! Jen listened to what I wanted and executed my vision nicely!
I'm working on adding a few more pages to round out my blog. I sure do appreciate all the love and support from my blog buddies! I'll say it again, y'all help keep me focused and motivated :-)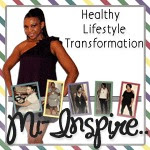 Make sure you grab a button to add to your page!
- Posted using BlogPress from my iPhone