I have a pair of one pound weighted gloves that I haven't used in awhile. I figured I'd pull them out for my Thursday morning Turbo Fire workout. My arms have muscle but my triceps could use more work!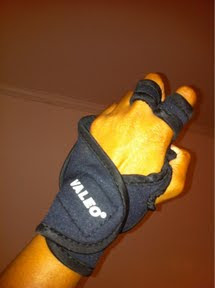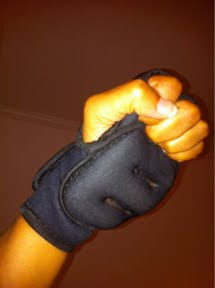 This morning I remember why I haven't used these gloves!! My shoulders and arms are ! I'm laying in bed trying to figure out how I'm going to do this Ripped in 30 workout?? Uuummm yeah not happening until this evening!
Let me tell you these are a
GREAT
cheap investment to add to your workouts! If I can recall correctly, I paid something like $12 on Amazon.
You will have to get used to wearing them. One pound doesn't seem like a lot but strapped to your hands it feels like one hundred pounds after awhile!
I'll most definitely be wearing these from now on for my cardio workouts!
- Posted using BlogPress from my iPhone