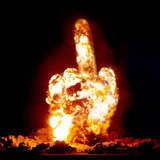 Milestone reached!!! I'm finally waiving goodbye to the 200's!!! When the scale hit the 100's I wanted to wait a few days before I kissed the 200's goodbye for good. I've been over 200 pounds for the last 9 years. I didn't see myself ever getting away from that weight. These last 34 weeks have brought so much back to my life. I know my strength and I continue to push myself to make changes. Ironically I am in my 34th week and I have 34 more pounds to go to reach my goal!
This journey has been and will continue to be about reclaiming my energy. This is about my physical, mental and emotional health all being aligned. My life was in turmoil for a number of years and the emotional disarray played a key part in my body being neglected. I couldn't begin to make changes until my heart and mind were clear of debris.
I'm living my life now with a new purpose. I'm not only waiving goodbye to excess weight, I'm also waiving goodbye to all of the bad habits and things that contributed to my weight spiraling out of control. I'm not looking back.