When I jumped head first into my journey, I wasn't thinking too much about the after. When I say after I'm talking about after reaching my goal. When I started this, I ate, slept and breathed reaching my goal. Well I reached my goal in January, now what?
Now I'm maintaining AND working towards losing another 15 pounds. I heard it from many, keeping off the weight is harder than losing it...so very true! After a substantial loss, I don't ever want to go back. My body isn't perfect but it's a long way from where it used to be.
Looking in the mirror is a constant reminder of how much I've accomplished. From this...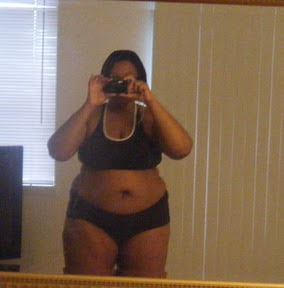 To this...
My new bikini!
A huge change but I want more change! I have to keep telling myself that my old self no longer exists. The "big girl" that used to live here has moved, she's gone! Maintaining is now a part of my daily life.
I encourage those striving to reach that goal to seriously think about after. If you're working at changing your lifestyle, taking on healthy habits, after will eventually become your reality. What will you do once you reach after? Think about it!
- Posted using BlogPress from my iPhone